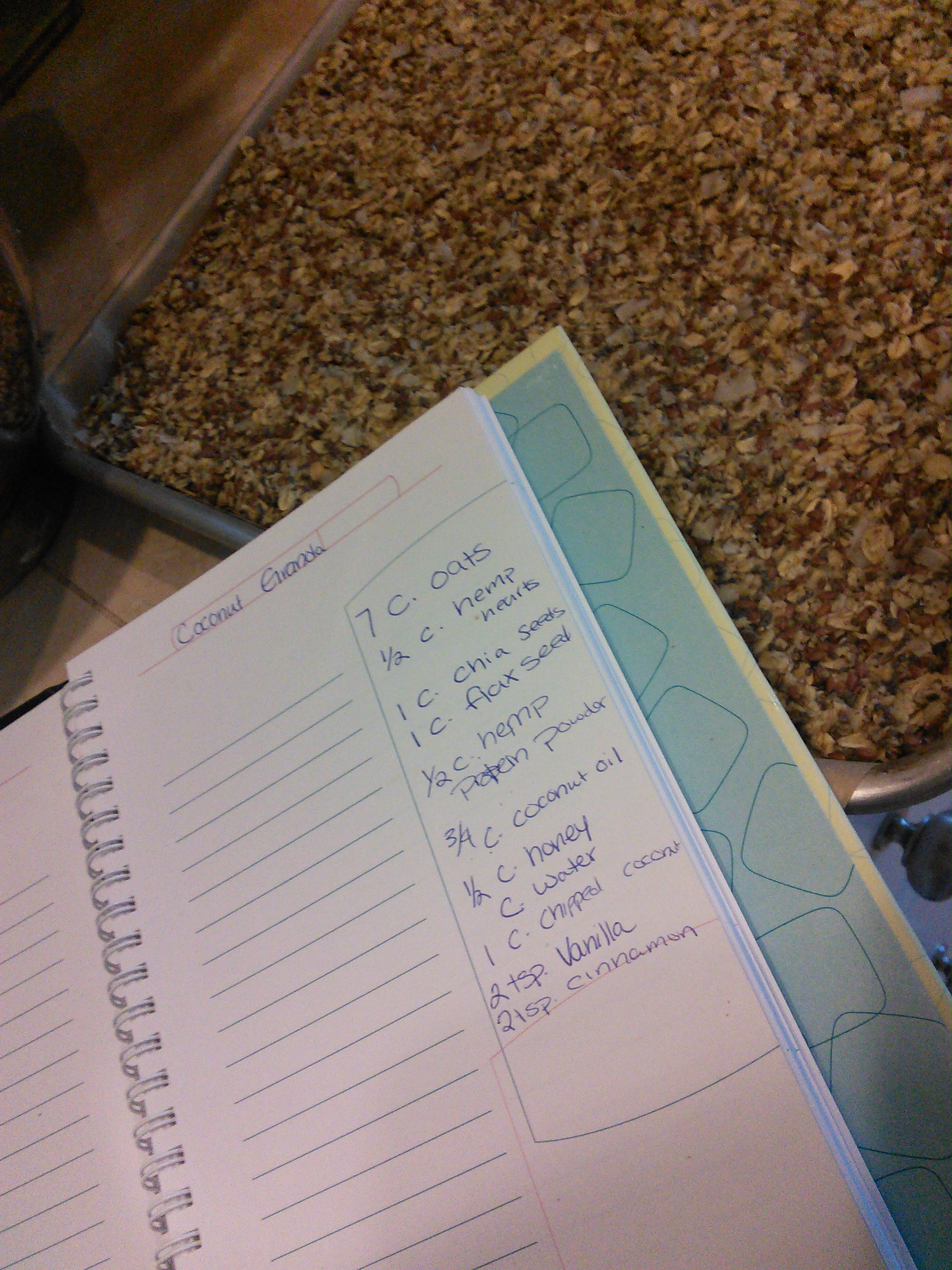 This my granola recipe, its a very delicious work in progress. Basically granola is oats, moistened, sweetened, with oil and slowly dehydrated or baked. I like the addition of chia and flax for the wonderful health benefits, but they also help hold the granola together due to their gel like substance they make when wet. When this gel dries it acts like a glue.
Ingredients:
Dry-
7 cups tolled oats
1\2 cup hemp hearts
1\2 cup hemp protein powder
1 1\2 cups chia and/or flax
1 cup chipped coconut or 1\2 cup shredded coconut
2 tsp cinnamon
*optional, raisins, craisins, pine nuts, pumpkinseeds, sunflower seeds etc.
Wet-
1\2 cup raw local honey
2 cups warm water
3\4 cup cold pressed coconut oil
2 tsp vanilla
Mix all dry ingredients (fits perfectly in a kitchen aid mixer) until all ingredients are well distributed. Stir all the wet ingredients together (your coconut oil will need to be melted) then slowly pour into the dry ingredients. Line a sheet pan with parchment paper. Dump the granola onto the sheet pan and press/smooth into one thick layer. You can precut bar shapes if that's what you are using it for. Bake at 175° for 4-6 hours, until dry. A dehydrator would work even better, but alas I don't have one…yet.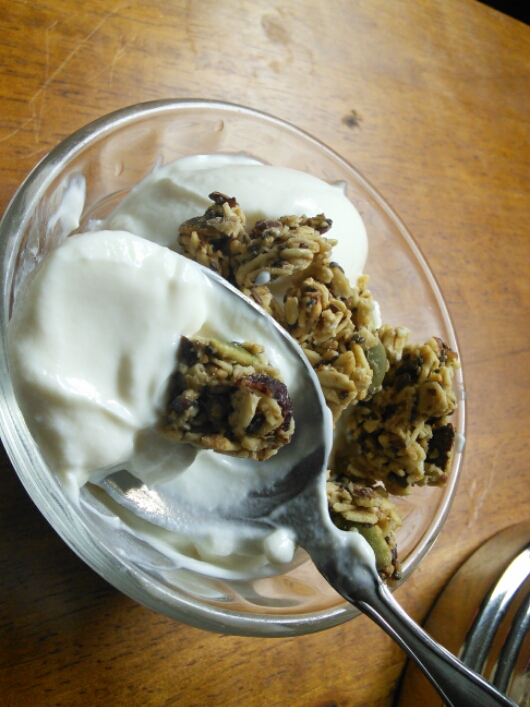 This batch had craisins and pumpkin seeds…..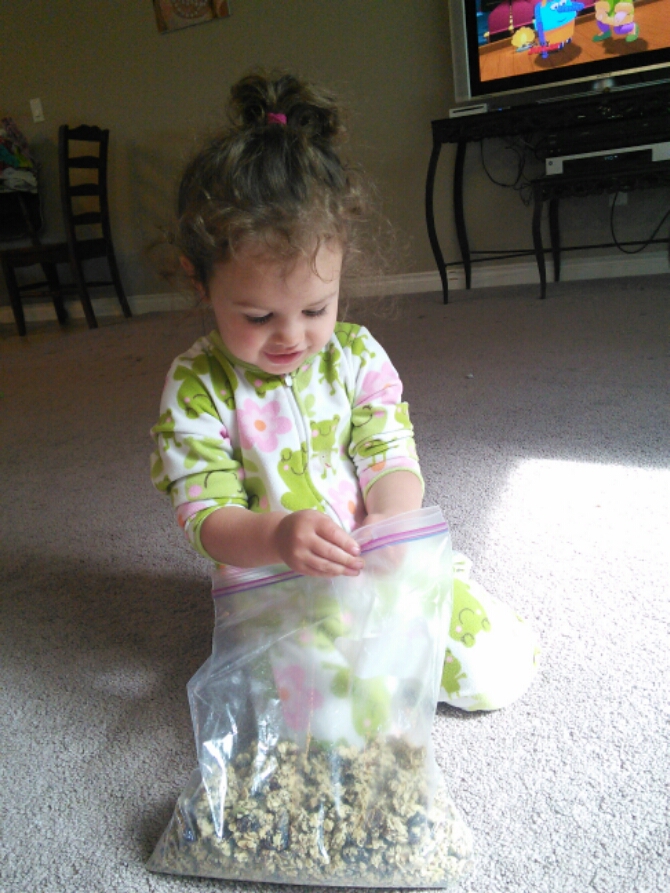 As you can see its a big hit!