This is one of my favorite craft projects. So, easy and it looks awesome! My preferred size is 16 x 20.  Depending on where you order a photo canvas from, this size could cost $100 or more. My DIY version costs me between $6 and $8.

You'll need:
Modge podge
Brush
1- 16 x 20 artist canvas
1- 16 x 20 Photo enlargement
To make it:
brush modge podge onto canvas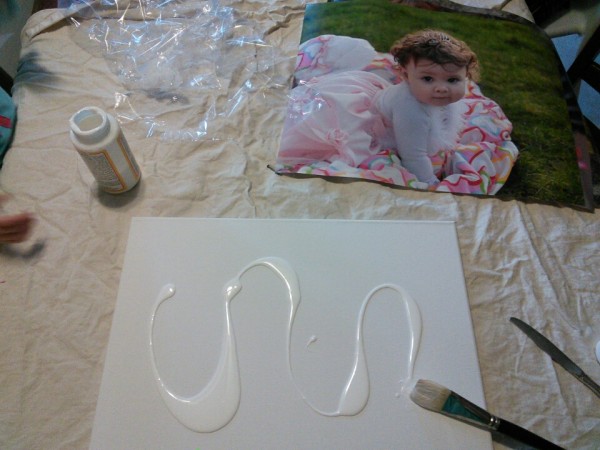 Line up photo and lower it onto gluey canvas one side first.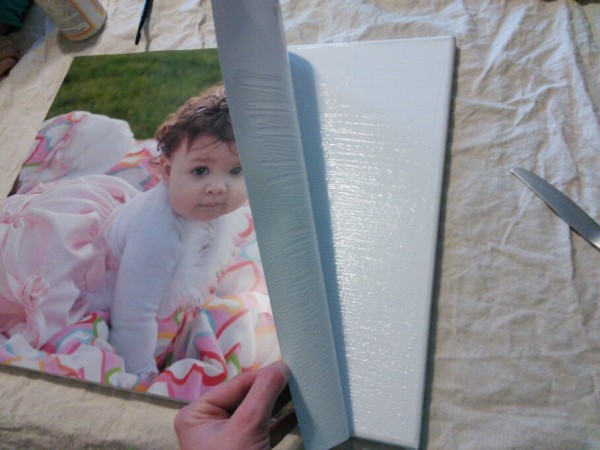 When aligned properly, smooth corners gently onto canvas. Then flip over onto clean surface and smooth from backside, making sure to smooth out any bubbles.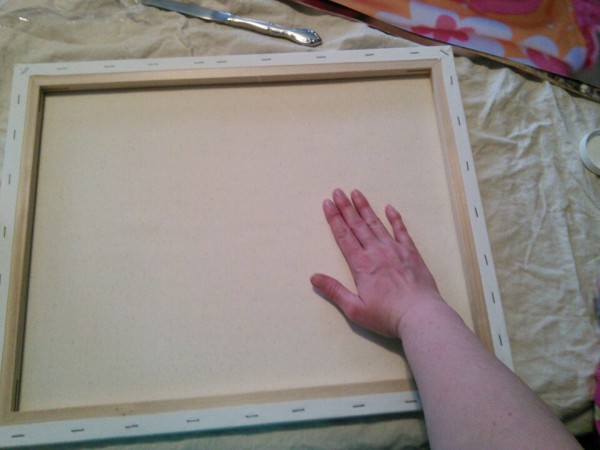 Allow to dry.  You can finish the sides with strips of scrapbook paper, rick rack, or ribbon.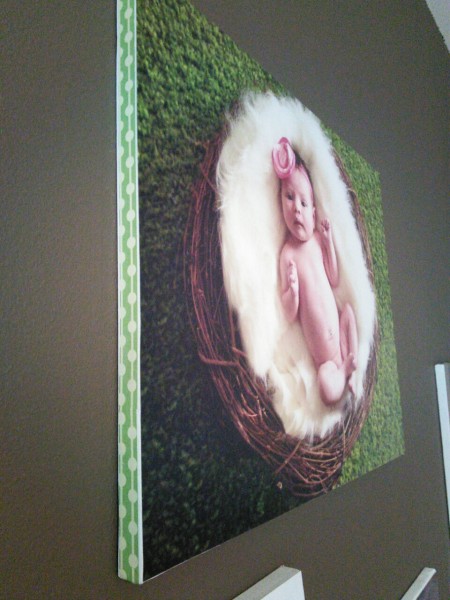 To be honest I usually stop after attaching the pictures and call it good.  But, its a good idea to seal the picture somehow.  I imagine there is some photo safe spray on product but since its there, I usually apply a coat of modge podge on top.
My photo wall, before this batch of canvases (phase one).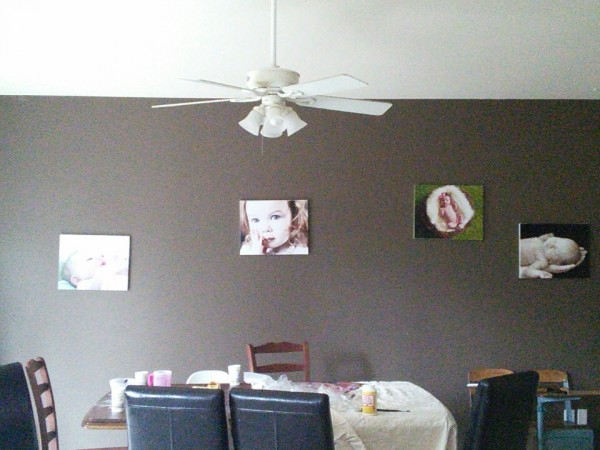 And my photo wall, after phase two.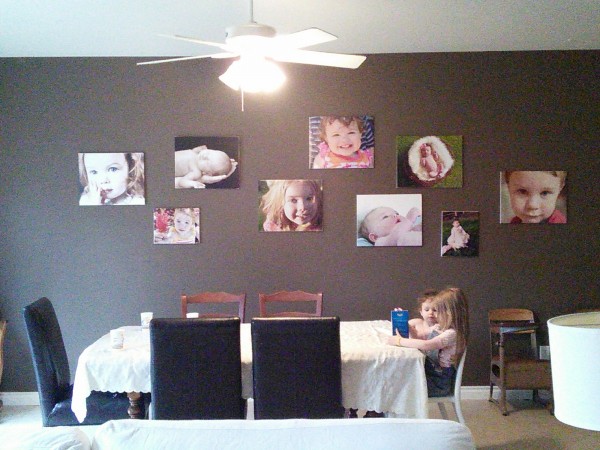 I'll shortly be adding more, from the past 6 months….here's some more that I've just put up in other places throughout the house.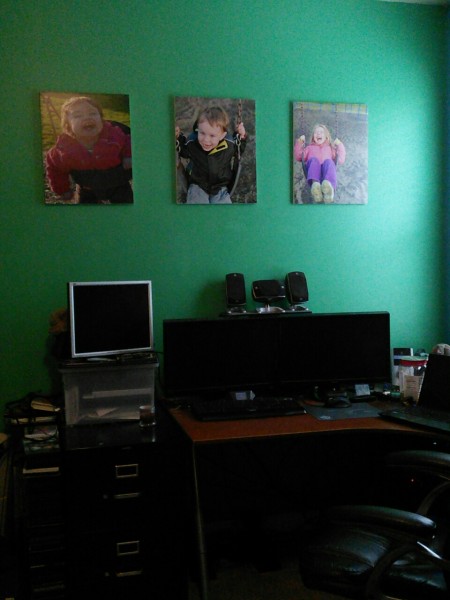 (And I had nothing to do with that wall color BTW)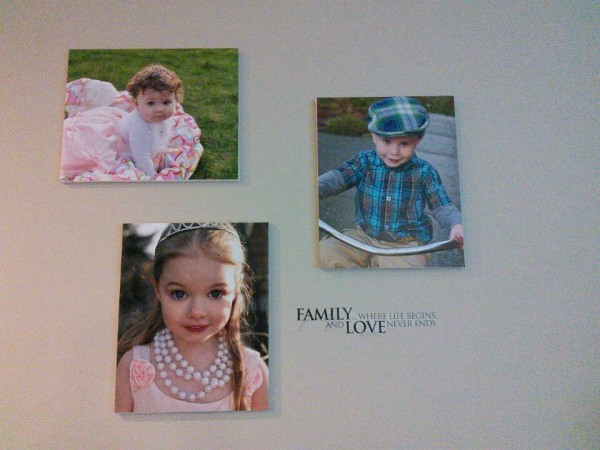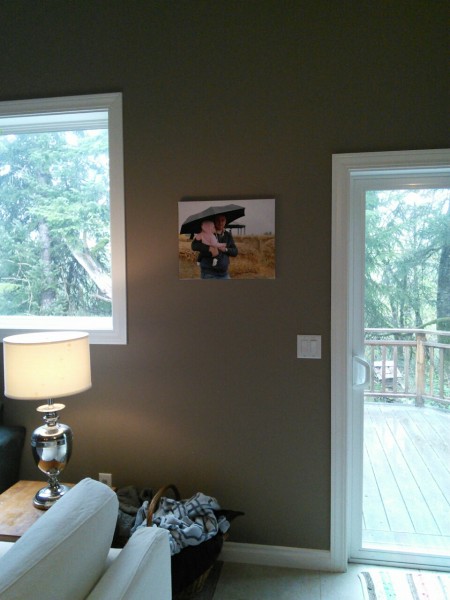 I'm happy with how they turned out, especially when you consider how expensive it can be to print and frame photos.  I can't imagine being able to frame photos this size for under $30 each.  And, to have them "properly" printed onto canvas is well over double that.  To save money I buy value pack artist canvases at Michael's.  Normal price for a 5 pack is $19.99.  I try and get them on sale and with a coupon. This last batch only cost me $3 each! I have my photos printed by shutterfly.com. I wait until their photo enlargements are on sale AND when they have a coupon too. I also make sure to buy enough to qualify for free shipping.  The final cost of my 16 x 20 enlargements is usually about $3.75 each.  I'll try and post some fun gift ideas using this process, shortly.